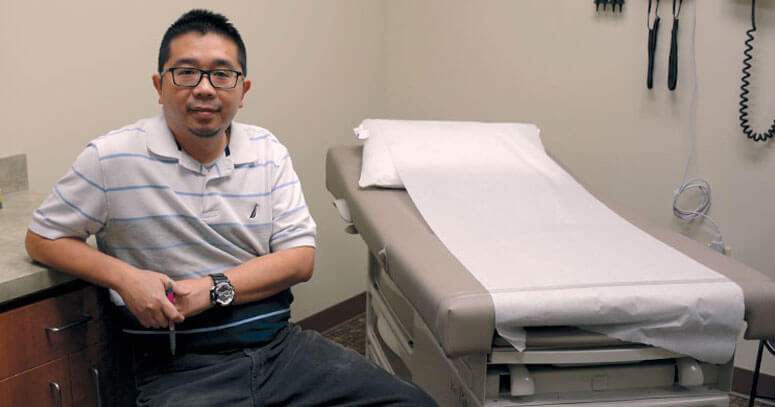 For many physicians, the CDC's tightened pain management standards are a real headache.
In fact, stringent guidelines for distribution of narcotics have created a shortage of physicians dedicated to helping patients manage long-term or chronic pain.
Baoluan Nguyen, MD, noticed this during his eight years at the Hutchinson Clinic and recently opened ICT Internal Medicine and Pain Management to help fill this void in west Wichita and surrounding areas.
"I was a primary internal medicine physician in Hutchinson," Dr. Nguyen says. "At that time, if patients had pain, I referred them out to pain management. I found out there was a shortage."
He says this is partially related to increased controls and accountability required when prescribing narcotics.
"It makes us do more, and it holds us accountable," Dr. Nguyen says.
Still, he saw the need and wasn't deterred. He became a member of the Academy of Integrative Pain Management, began training, attended conferences and learned all he could about the discipline before opening his own practice earlier this year.
As a specialist, Dr. Nguyen takes on the paperwork and controls while operating strictly within the rules.
"Given the fact that the CDC just came out with stricter guidelines and recommendations for pain, I try to follow those guidelines and be safe," he says.
Read the full article at Greater Kansas MD News.